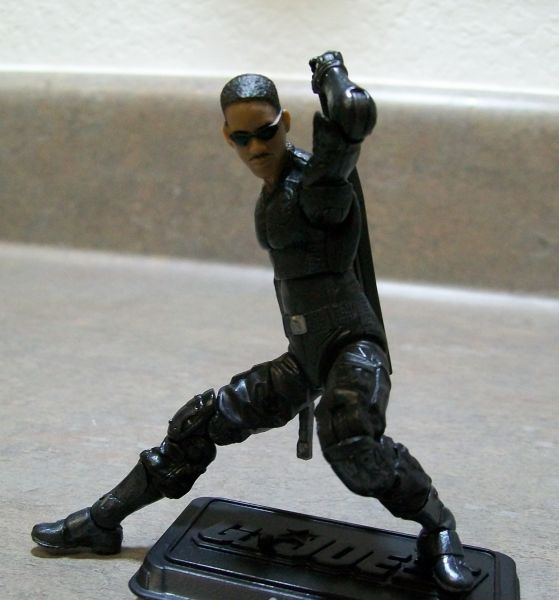 I've sat it before, and I'll say it again, I really want to work on things in the smaller scale, there's just so much more available and more affordable to.

Anyways, I figures I wanted a Blade in the MU scale, but not the less than stallar Blade that came out awhile back.

So, with a mix of the PoC Snake Eyes (who has some really good articulation, especially vs the PoC Roadblock with the ridiculous Battle Kata grip thing)and the head from Agent J from the MIB figures, a bodily paint job, and a repainted Motorcycle from the toy car aisle and there's Blade.