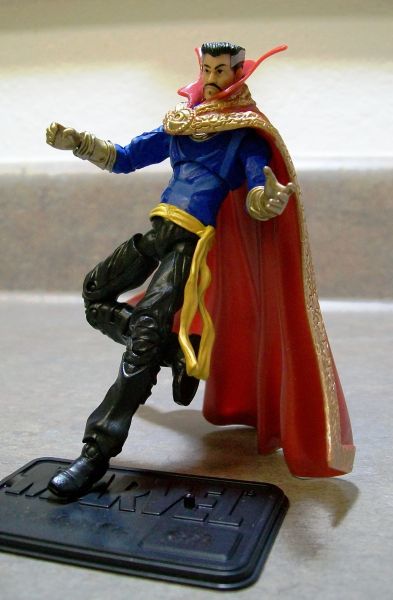 I had a MU Dr Strange, and well first off I thought they made Strange a little on the too buff side, so I wanted to present him is a slightly more realistic build. Step 1 complete, then I decided I was never too fond of Strange's affinity for black tights/leggings (I'm not really a fan of spandex in general). From there Step 2 was complete.

Then came the figure selection, I decided to go with the Thor Movie Loki. He's a little on the smaller side, and the design on his torso when painted lighter blue was very similar to Dr. Strange's emblem. I also decided to lose Starnge's skirt/tunic deal, but the head and cape from MU Dr. Strange stayed (also added a change of hands so he was always rockin' the web slinging fingers).

I guess you could say this would be more like a Dr. Strange Movie design. Anyways that's about it.