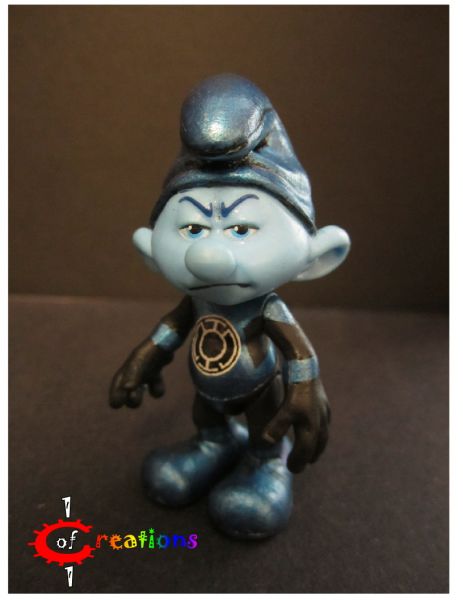 Hi folks!
:)
My Blue Lantern Corps is lacking in numbers and I felt that a blue Smurf would be a nice, peculiar addition.
Just a simple repaint I had to do for my own personal satisfaction.
I would work on this little guy in between my bigger projects.
I'm not too happy with the Metallic Blue Tamiya paint I used...should've stuck with Testors Model Masters (they never disappoint).
I repainted the entire figure except for his face, as I felt it was perfect as is. The blue lantern logos are water-slide decals.
:)
Completed June 2012.
Hope you all like him.