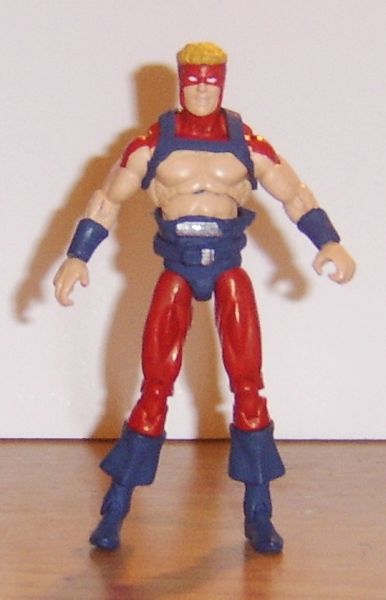 I always liked Clint Barton's Goliath, i wanted to make him before he grows into the 20 foot hero. I may attempt a 12 inch version in the future. I thought it was kind of ironic that i used the body of Hawkeye to make this.

Head - MU Piledriver
Body - MU Hawkeye
Belts - Gi Joe Poc Zartan & Gi Joe Roc Breaker
Chest brace - Gi Joe Resolute Snake Eyes

Thanks for looking and comments are welcome.