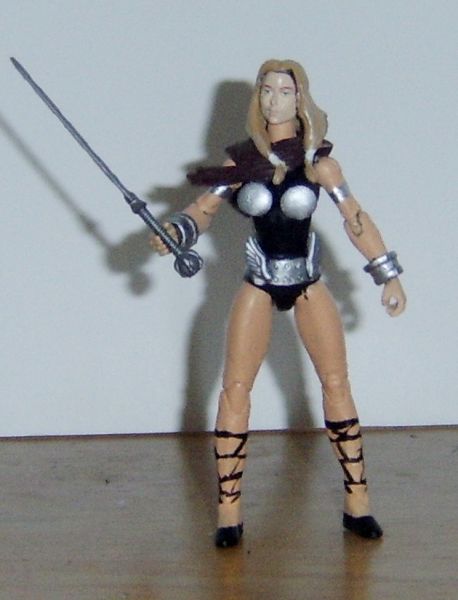 Another character i wanted to make to bulk out my female heroines. As she was part of the Defenders, i wanted to make her.

Head - Gi Joe 25th Scarlett
Hair - Star Wars Legacy comic pack Tol Skorr
Body - MU Secret Wars Storm
Breast armor - MU Iron Man waist circles
Belt wings - MU Namor ankle wings
Scarf - Star Wars Legacy Sandstorm Han Solo

Thanks for looking and comments are welcome.