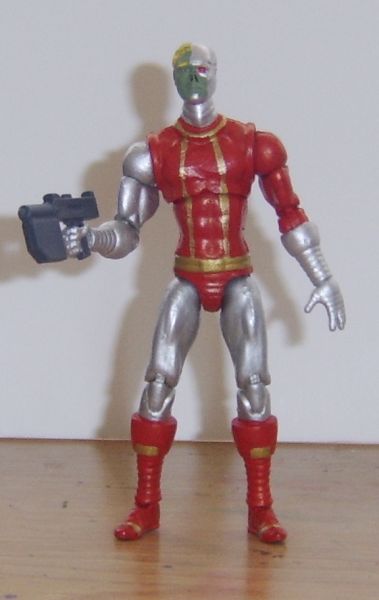 I have been looking for a good base figure to make Deathlok for ages. It just came to me the other day, when i saw a picture of the classic Deathlok. So this custom is based on his classic and Marvel Legend looks.

Head - Star Wars 30th Anniversary Galactic Marine(nose removed)
Body - MU 2009 Classic Iron Man
Gun - Gi Joe Renegades Duke

Thanks for looking and comments are welcome.