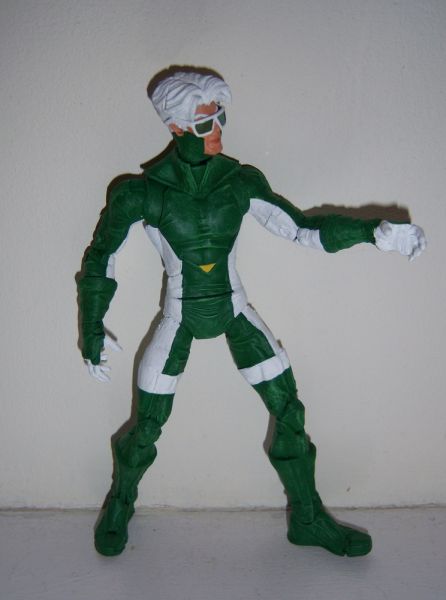 I've had Speed on the back burner for quite a while. I've wanted to complete my Young Avengers team for years and now that I just have Kate Bishop left to do, the team splits up. I should have seen that coming.

Anyway, Speed is a fairly simple recipe. I used a crappy paint so it is a bit think in some places. The green turned out nicely but I am not pleased with the white.

Head: X-Men Classics Gambit
neck: Star Trek Nemo
Body: movie Mr. Fantastic
Glasses: Dark Knight Robin

I have to give another tip of the hat to Agenta for the idea to use Reed Richards for the base.