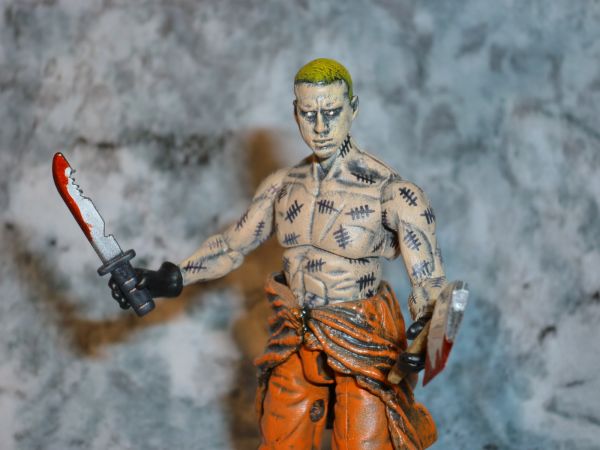 DCU Mini#25: Victor Zsasz.
What up Realmer's! today I bring my next custom from my 30 figure set..Victor Zsasz, he was not originally going to be part of the set but 1 of the characters I was working on gave me a hard time and ended up breaking to the point I couldn't fix it (Ole Jade Jaw knows what I'm talking about) so instead of remaking the same character over again due to frustration I decided to make someone different, I had the available pieces and "VOILA"...Victor Zsasz.

Please let me know what you think ?

Head: Duke (R.O.C)
Body: Storm Shadow (P.O.C)
Lower Arms: Flint (G.I.Joe 25th)
Boots: Steeler (G.I.Joe 25th)
Ripped part of Clothing: Whiplash (IM2)
Weapons: Fodder

"ONLY 5 MORE TO GO"