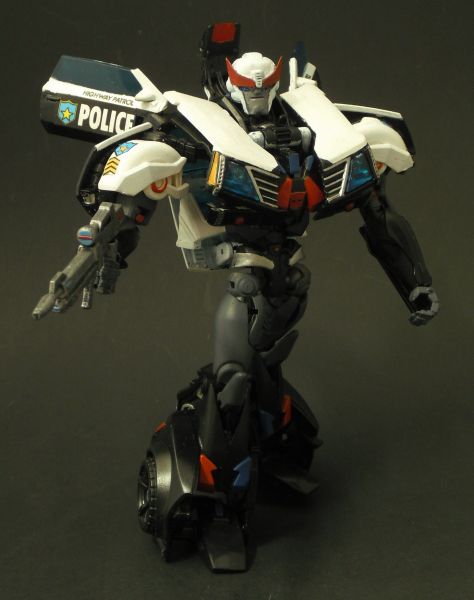 Had this guy done for a few weeks and finally got around to doing the photo shoot.

Prowl started as one of them shelf warming BBs and with alot of sanding and filling I got ready to be painted into a police car. I used a lightbar from a busted Barricade and scratch built him a head from parts of BB, Ratchet, styrene and apoxy sculpt.

After a new paint job and Repro Prowl stickers we have us a TFP Prowl.