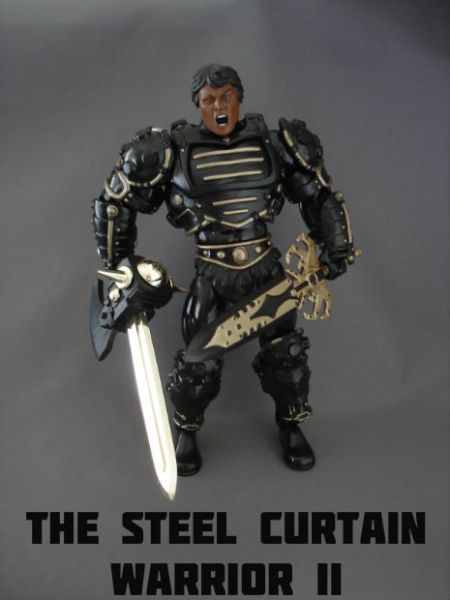 AREZ' MOTUC THE STEEL CURTAIN WARRIOR II DOB 6/14/12.

"THE STEEL CURTAIN ELITE" Now this is an Elite team that was put together by Chozenn to accomplish extreme missions that can be done. Here's Warrior II, the loose cannon of the Elite Team.

RECIPE:
-MOTUC Palace Guard as base, with accessories.
-Spy Monkey's weapon.
-MOTUC 200X He-Man's power sword.
-Kosse's custom head.

Thanks for looking Realmers!!!