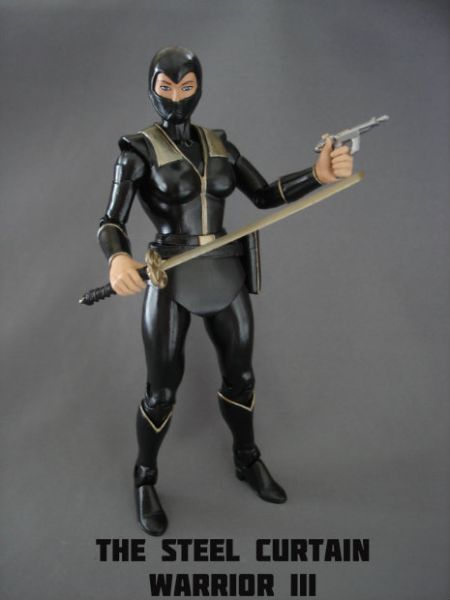 AREZ' MOTUC THE STEEL CURTAIN WARRIOR III DOB 6/24/12.

"THE STEEL CURTAIN ELITE" Now this is an Elite team that was put together by Chozenn to accomplish extreme missions that can be done. Here's Warrior III, the female member of the team. She's the skillful master of any sword, specially her katana sword.

RECIPE:
-MOTUC Adora as base, holster & gun.
-MOTUC Teela's helmeted head with mouth piece sculpted. (inspired by Arkham City'S Ninja Assassins)
-MOTUC She-Ra's forearms, hands, lower legs & boots.
-McFarlane Lotus Warrior's Katana.

Thanks for looking Realmers!!!