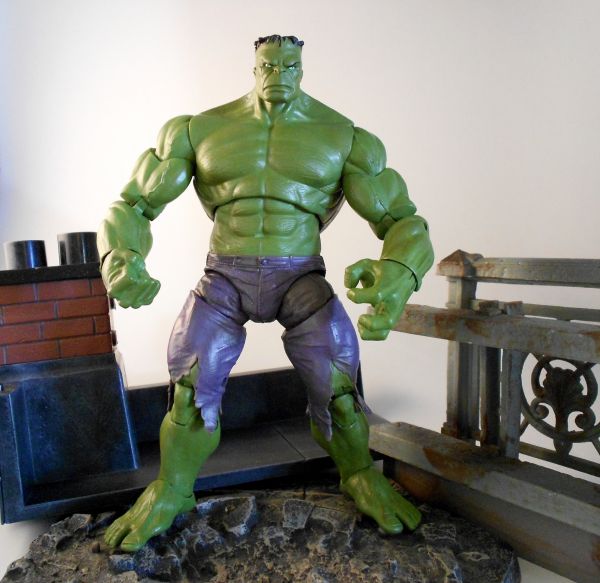 I got a second Hulk and wanted to make the great Hulk body into a classic Hulk. I dremeled down a King Hulk head, repainted with olive green and dry brushed the body with olive green also. Then painted the pants purple to be more comic accurate.This body is awesome and poses really well.
Fairly simple, but it looks good with my other Hulks.
Please let me know what you think and God bless.