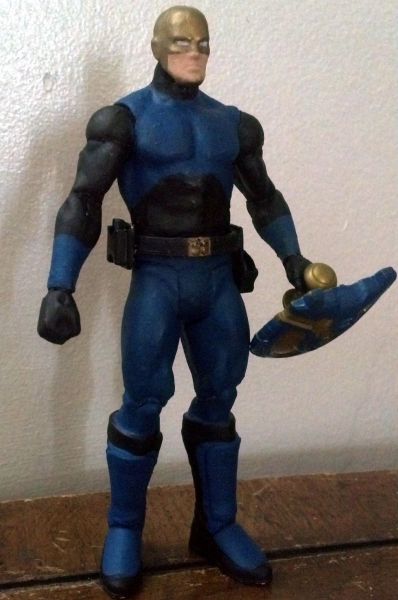 This custom was inspired by the Guardian on Young Justice, not 100% accurate as made with leftover fodder

Jim Harper is a Cadmus clone, formerly active as the head of security at Cadmus's Washington, D.C. facility as Guardian.

Guardian is a strongly built Caucasian male with red hair and blue eyes. He strongly resembles his "nephew", Red Arrow. He wears a golden helmet and golden shoulder and wrist pads that partially hide a dark blue jump suit.