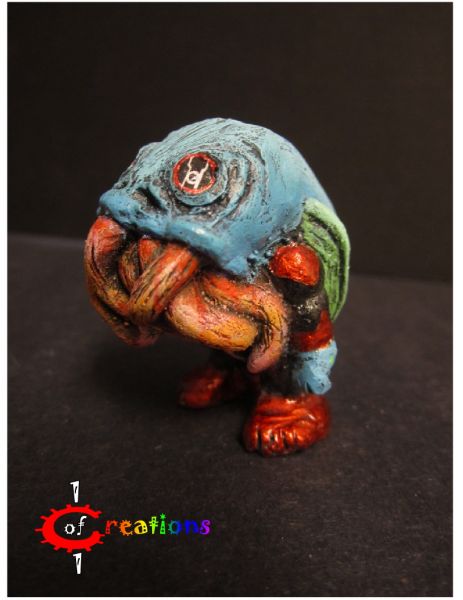 Hi Realmers!
This is a concept Red Lantern figure I painted just for fun.
It's an Imperfecz.toys resin figure sculpted by the talented Luke Harris. Look him up in google.
:)
They're so cool, I just had to buy a few blanks ones from him. This is the first of a few I'll be posting in the future.
Behold Red Lantern Cthulhu!
If you look closely, you'll notice a red lantern ring which I sliced off a spare Red Lantern Nite-Lik hand I had as fodder.
The Red Lantern logos are water-slide decals.
Completed June 2012.
Thank you so much for looking. Enjoy!