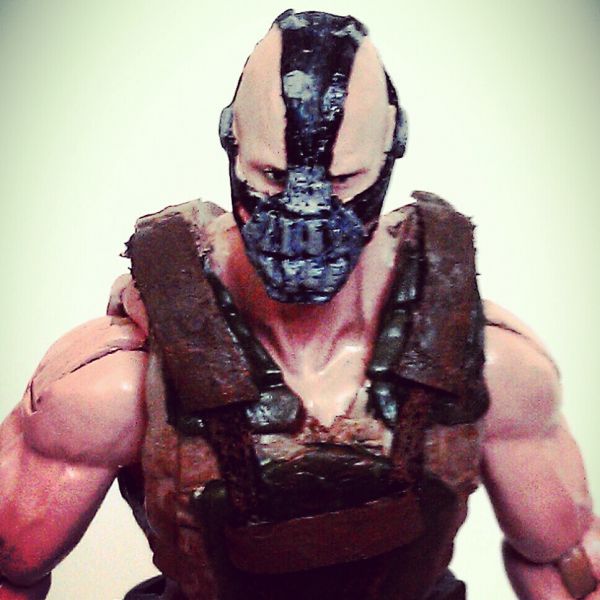 "Perhaps he's wondering why you'd shoot a man before throwing him out of a plane."

I hate the Mattel TDKR figures so effing much I had to make my own. Bane here was a GI JOE: Retaliation Dwayne Johnson with sculpt and fodder.
75% Roadblock
20% Fodder
5% Epoxy Sculpt

I know he doesn't wear knee pads in the film but I left them on cause they looked so freaking cool. I also noticed when I was painting the face the lack of eyebrows made him look super scary. I had to leave it like that. Thanks for looking. As always, comments are appreciated.