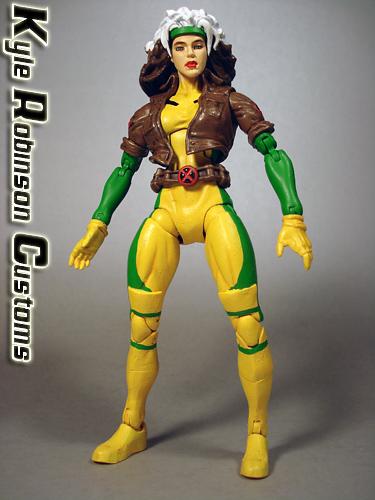 Kyle's Rogue, D.O.B. 09/16/07
I planned on making this right when I saw the first images of it on the web. Then I just recently found them in the stores so here it is.

RECIPE:
~LCBH Ann O'Brien Base
~Redid the nose and cheeks
~Modded the belt and sculpted the X, also Sculpted X's arms of the jacket.
~Completed samded the shoes and socks off and sculpted the pieces above the knees. then sanded off the tanktop lines.
~added headband and sculpted bangs.