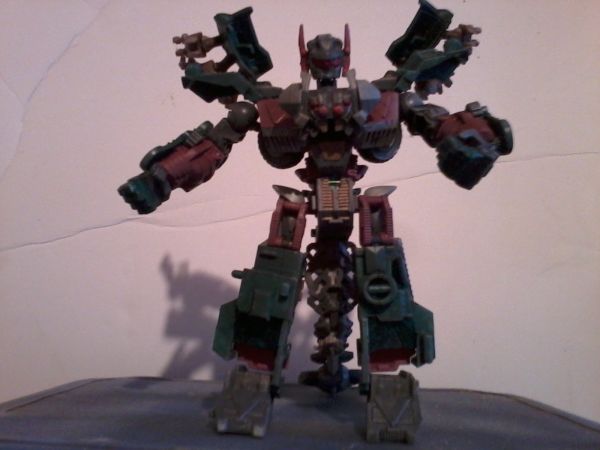 Base.. Skullgrin
Head.. Jolt (modified)
Scorpion legs.. First movie Scorponok

I have always wanted Scorponok when he showed up on Armada and Energon. When I bought 2 Skullgrins, I was going to use one as Grimlock but Scorponok kept screaming at me. So I opened up my last Scorponok figure and went to work. After toying with the pieces I was satisfied with how he turned out. I got bored and transformed him into his jet mode. Now, I have a Blitzwing and now Scorponok figure. I can now work on my stop motion video project and incorporate a story line where its Scorponok verses Megatron.