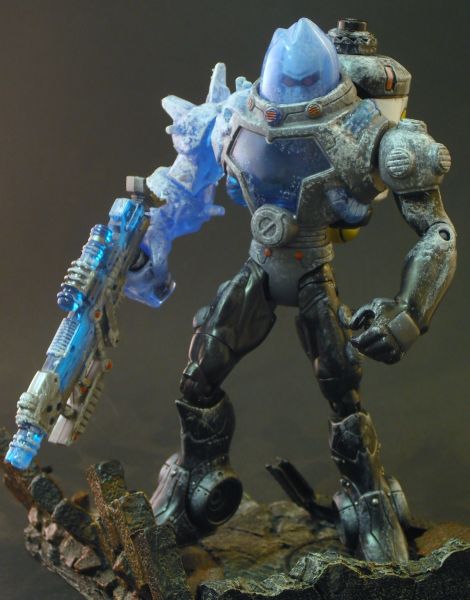 First of all props to Big Hank for giving me the kick in the butt to finish my Mr Freeze up lol.

Freeze started as one of the new Power Attack figures. I wanted to make him look a little animated and a little classic at the same time. I also wanted to give him a light up effect to make him look a tad more intimidating so I rigged a switch to a Manwolf backpack and cracked open Freeze to add a white led. I didn't want to just quit at that and made him a robotic spider body, similar to the one he had in Batman the Animated Series.

Upper body: Power Attack Mr Freeze with ball jointed arms.
Inner body: Various Fodder and White LED
Upper Legs: DC Classics Gem
Lower Legs Feet: Batman (not sure which one)

Thanks for looking!

There are a ton more photos on my Photobucket Account look under my new folder "The Gang Makes a New Album"