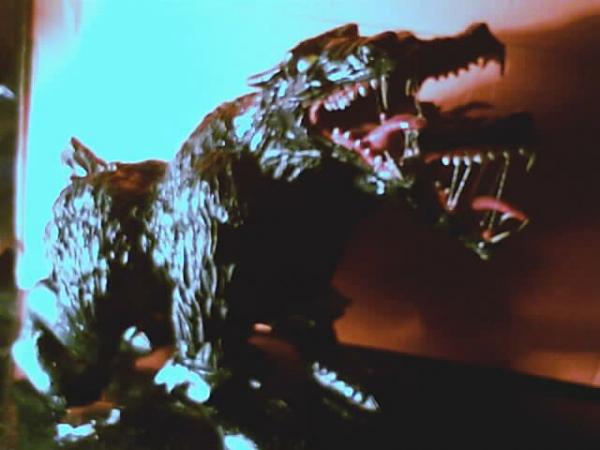 | | |
| --- | --- |
| Custom #: | 4092 |
| Name: | Cerberus - Hound of Hades |
| Custom Type: | Action Figure |
| Toy Series: | Fantasy |
| Creator: | deadeye |
| Date Added: | September 18, 2007 |
| Base Figure: | Scratch built, Clay, glaze and Gelatine |
| Height: | 9.00 inches |
Apologies for the photo quality.

This was a quick Custom - made for my young daughter Paula's classics class about Greek Myth.
I made this from scratch in Clay and was minimalist with its detail as if a greek artisan peasant wouldve made it.
Paula painted it with a glaze mix - so be nice!

it turns at the heads only

In Greek mythology, Cerberus or Kerberos (Greek ÊÝñâåñïò, Kerberos, "demon of the pit") was the hound of Hades, a monstrous three-headed dog (sometimes said to have 50 or 100 heads) - the original 'hellhound'. Cerberus guarded the gate to Hades and ensured that spirits of the dead could enter, but none could exit (additionally, no living person was to come into Hades). Among his siblings are Chimera and the Hydra. He is the offspring of Echidna and Typhon.
His saliva is deadly poison

The Greek Hero Hercules (Heracles) famously bested the might hound by putting it in a wrestling hold and knocking it out as one of his famous 12 labours.


Recipe

Clay and wire mesh for the scratchbuild

toothpicks for teeth

Gelatine dripped between fangs to simulate saliva

enjoy!