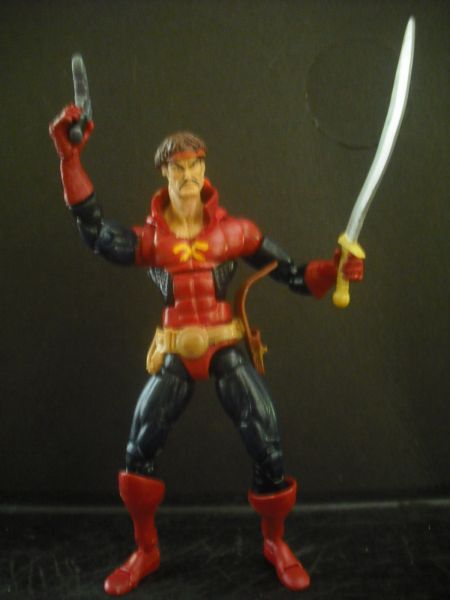 I was gonna put him in the Marvel contest but I see someone has already beaten me to it. Great minds think alike huh? Well he's the first of my Starjammers set and I had alot of fun doing him. I combined a little of his most recent look with some of his classic looks. I really hated they killed him off and broke up the group. He was one cool dude and they made an interesting crew. Not a good look Marvel!
Recipe:
Head: 2 pack Forge with a red rubber band and Elektra sash for the headband. Hair sculpted. Painted brown over mustache.
Torso: ML Captain Marvel
Biceps, elbows,thighs and knees: Astonishing Cyclops
Fingers: ML series 5 Mr. Fantastic
Boots, collar, gloves: ML Pyro
Belt, sheathe, holster: ML Black Knight and DCUC Kamandi
Gun and sword: Star Trek phaser and Spiral's large sword trimmed down and repainted blade.
Thanks for looking.