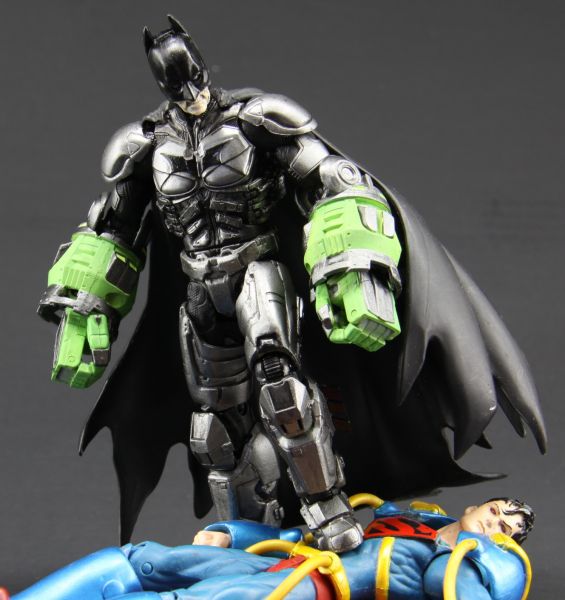 I wanted to create Batman in his Armor that you see him wear when he fights Superman in the Dark Knight Returns and ...ultimately in the Dark Knight Strikes Again (with Kryptonite fists!) Batman also features a Back Brace (you will have to go to the bay or facebook to see a pic of that!)

Figure is made from:

Movie Masters Batman Base
Legs: Halo Figure
Arms: Scorpionock
Hands: Optimus Prime
Head: Batman + Unleashed Emperor lower face! lol, works awesome I think!
Other Bits and fodder for armor his back and sides

This is a SDCC PackRatStudios exclusive! Check out more pics on my blog or on facebook!