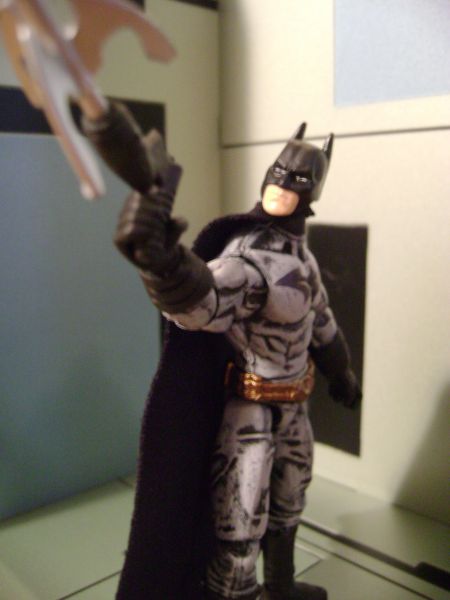 Marvel universe Punisher- body
head, cape, gun- dark knight rises batman figure
sculpted wrists, and cut best buy card for spikes.

had some fun making this, im nto sure what suit type you could call this, maybe arkham city or something i dont know seen some1 make one n gave a shot at these tiny figures for the 1st time. trying to upload some more pics but site is moving SO SLOW THEY WONT UPLOAD ?