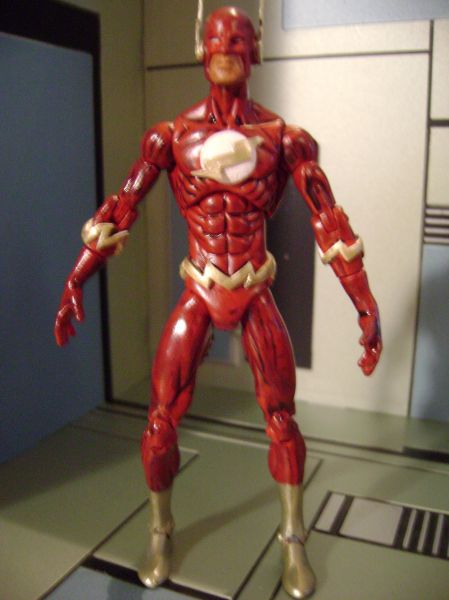 this was a custom i wanted to do for a couple days since i seen some1 else make it. but i put my own design/ preferances into him. was fun and pretty easy to do.

base- Mu human torch 2 pack i think
head- Captain Britain with sanded chin
everything sculpted wrists, chest, weist , the lightning bolt was made from a sota street fighter card packaging , and antennas were made from a best buy card cut to likeing .