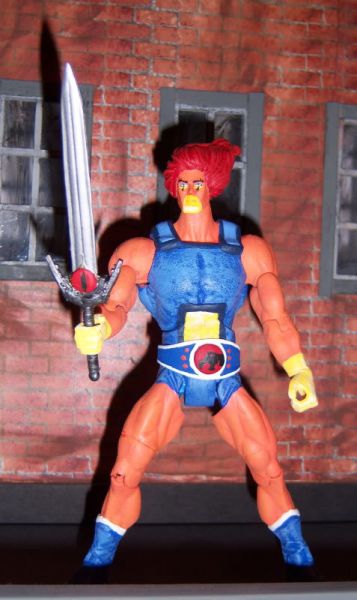 I participated in the Fwoosh Secret Santa this year and have been waiting to post my figure. My recipient finally received the figure, so now I can show off Lion-O.

He's made from:
Body: DCUC Tempest Aqua-Man
Head: Superman
Sword: random McFarlane figure and Doc Ock tentacle pieces
Paw glove thing: McFarlane Taurus figure

I did a lot of sculpting to the hand to add fur and to make sure it is swappable with the regular hand. The hair, boots and shirt were sculpted on and the belt is foam with a metal piece for the centre. The sword isn't totally accurate, though. I used parts of a movie Doc Ock tentacle to add some elements to the sword.