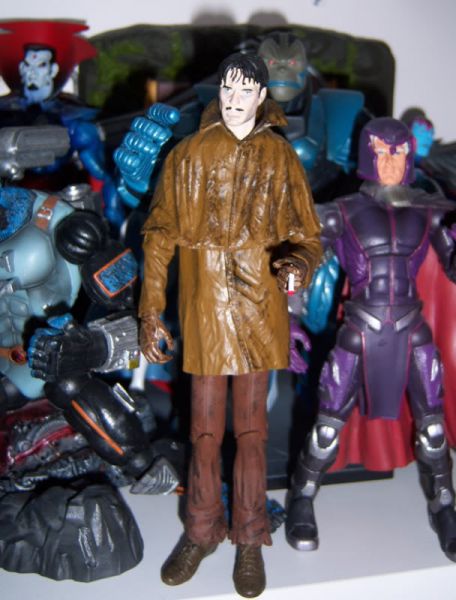 This one was a quickie. I picked up a DC Direct Scarecrow a few months ago with the intention of turning him into Mastermind. Well I procrastinated and someone else beat me to the punch using a similar recipe.

Head: Clint Barton/Ronin
Body: DC Direct Scarecrow

I just did a head swap (which required some dremmeling), repainted the head, sliced down the coat and resculpted the pant legs to remove the ropes that Scarecrow had tired around his ankles. The cigarette is just a piece of plastic.