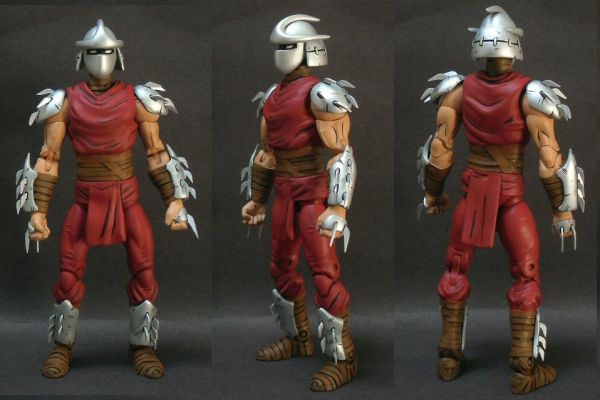 Another Shredder... I have a habit of making these things. This one was part of a set with the Foot ninja, and uses much of the same parts.

TNA Sonjay Dutt base, ML Super-Skrull shins & feet, TNA figure's arms and DCUC Doc Midnite hands. The unmasked Oroku Saki head is a resculpted ML Forge.

The armour was a pain to make, as usual. I first put a base layer of Green Stuff down, which was then cut & sanded to shape. Then I put a layer of Apoxie over that, into which the styrene blades were inset. The helmet is a styrene base sculpted over in a blend of GS/Apoxie. The armour restricts the shoulder articulation somewhat, but on this figure aesthetics were more important that keeping it fully-posable.