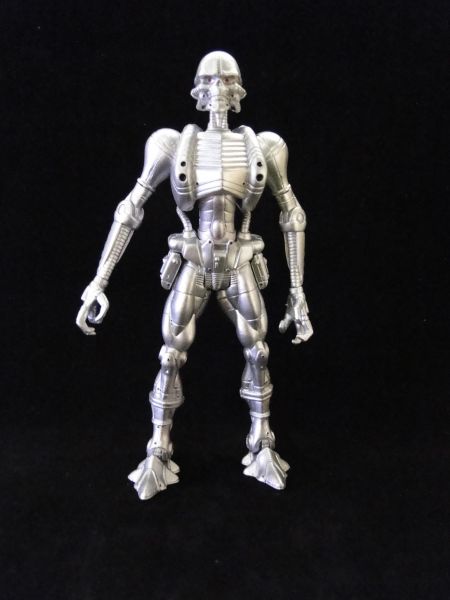 I really love this look on Brainiac.
This custom is a very simple repaint of a prototype I bought on eBay. He was a very light blue (last picture) and I just painted with silver paint, like metal...
Unfortunately he hasn't his shoulders and head in that clear plastic, so I painted him all.
Once again not a big change here but he looks cool on my collection...