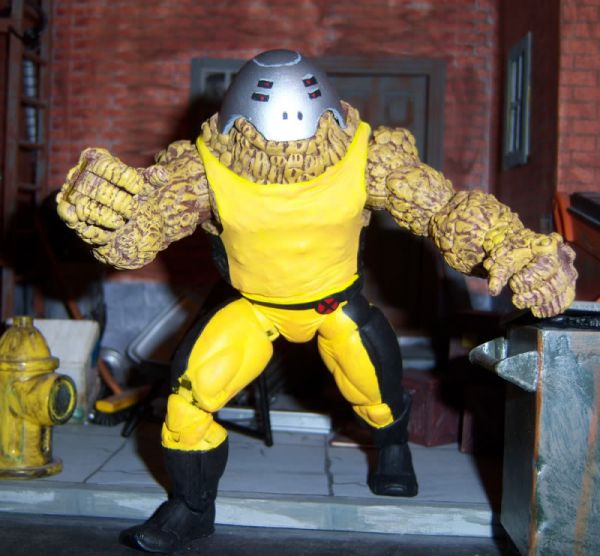 This is my tribute to the deceased rocky X-Man who isn't named Rockslide; Onyxx. This character had been around for a few years but was always in the background. His biggest moment was trying to "molest" Mystique in the X-Mansion bathroom and getting smacked in the face with a toilet.

Anyway, Onyxx here is made from the following parts:

Head: plastic Easter egg
Upper torso: 2-pack Thing
Lower torso: movie Thing
Shirt: yellow balloon

The dome helmet is connected to the body at the back with a small metal hinge from a cheap $1 jewelery box, so he can open and close his mouth. I wanted to show Onyxx in his tank top, but didn't want to sculpt over the nice rocky texture that the Thing figure has, so I decided to experiment some more with balloons. I'm pretty happy with the outcome. The black parts on the top were just added on with a marker.