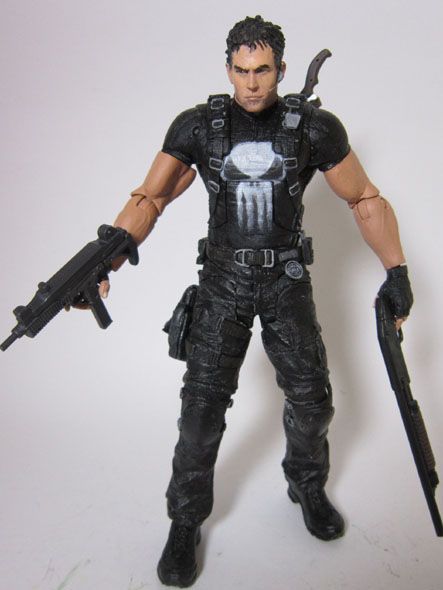 Just like the Hulk, the Punisher was in 3 movies with 3 different actors. I wanted to make a Punisher based on how he looked in the movies.

This is a Neca Chris Redfield, just repainted it and added an extra gun from a Toysrus soldier. He fits well with Marvel Select figures. I took a picture with MS Moon Knight and Daredevil.

I also included images from the different Punisher films. The figure has short sleeves like Dolph Lundgren's. The head reminds me of Thomas Jane's look. I asked a friend to paint the skull symbol so that it would resemble the one of Ray Stevenson's Punisher.