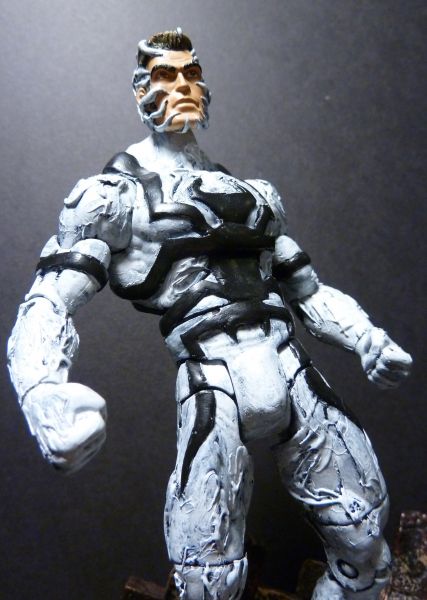 Sanded down all of the wrist and angle bands, then i chopped off his mohawk.
I sculpted on the flat top for the eddie brock hair and then sculpted the tendrils.
The venom head is all sculpted from apoxie onto an old spiderman head.
The spider symbol was sculpted from apoxie. Hot glue was used to give it a symbiote texture.