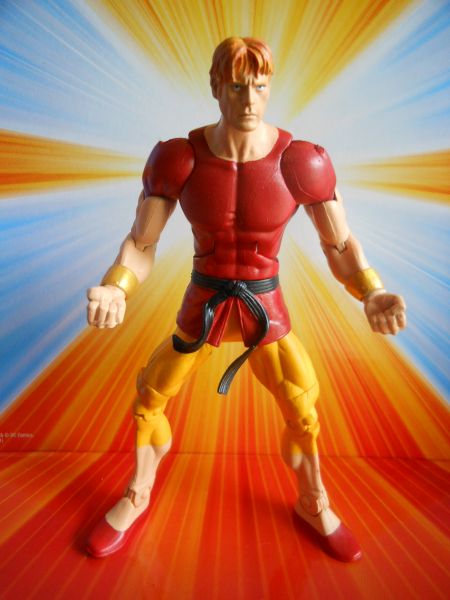 "Everybody was kung-fu fighting..."

Richard Dragon wasn't someone I had planned on doing, but I got a DCUC Bronze Tiger cheap at Target, and there's only so much you can do with a guy in a karate outfit--at least in the DC Universe. Even though he's fairly simple, I'm happy with how he came out. Now my Bronze Tiger isn't so lonely. But I need to do a Lady Shiva, too, I guess.

He's made from Bronze Tiger body, black costume Superman arms, and an ML Clint Barton head. Pretty easy, but I never thought that Clint Barton head looked much like Hawkeye anyway, and it works pretty well here.