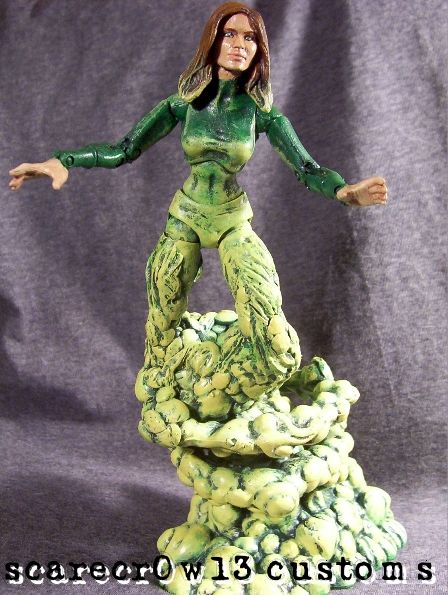 the first of my u-foes team

shes a psylocke body, sharon carter head and storm base. cut and rearranged base pieces, glued on psylocke at legs above boot joint, then sculpted them into the base and paint.

ill be posting ironclad tonight as well, the rest of the team is to come.

special thanks to fast freddie for his u-foes team for the inspiration.