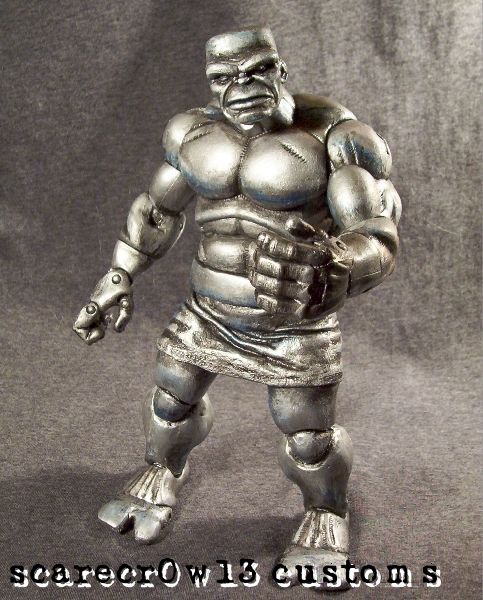 the second of my u-foes team.

hes a 1st app kirby hulk, shaved off hair and pants off of legs and resculpted, made skirt from scrap of surgical drape and sealed fabric with mod podge before painting, belt and toes sculpted then paint and seal.

ill be posting vapor tonight as well, the rest of the team is to come.

special thanks to fast freddie for his u-foes team for the inspiration.