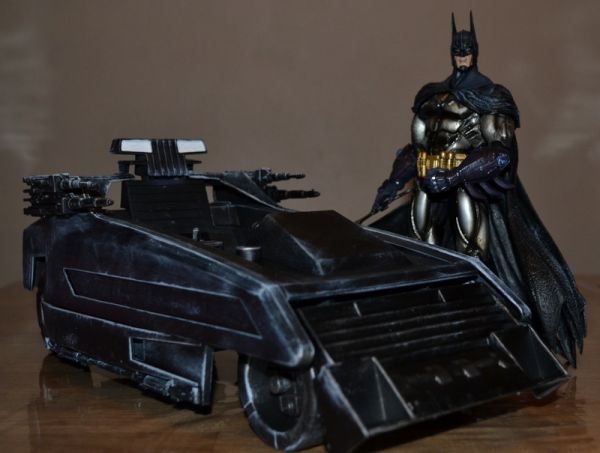 Hey realmers, here's my new creation: the transbat!
The transbat is a wheeled and winged anti riot transformable vehicle equipped with non-lethal cannons.

Had this 1985 Big Jim Vehicle and thought it would perfectly fit with my Play arts kai armored batman (Nice figure but fragile joints).
Washed the vehicle, took off BJ stickers and front guns, sanded it, designed the cockpit with 1985 tmnt accessories,used black spray paint then dry brushed the entire thing with white skull citadel paint and silver posca.

Enjoy!