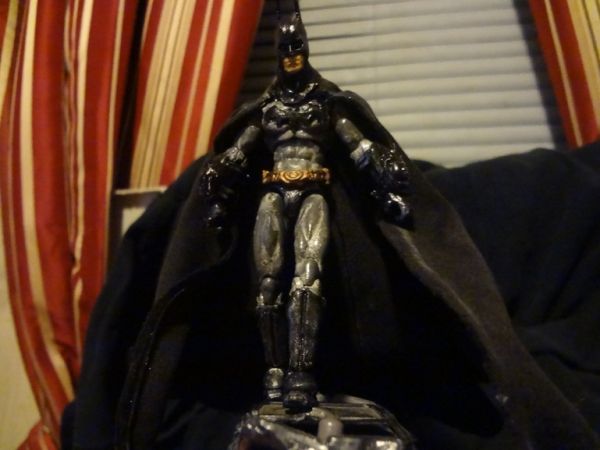 my previouse arkham city batman was not too good . but i was hoping this makes up for them . heres the recipe

head is a batman tdkr with some sculpt
bat ears ar sculpted
neck piece is also sculpted
torso,arms,upper legs are a marvel universe daredevil
gauntlets are sculpted
lower legs are duke accelerator suit roc with some sculpt
belt is tdkr
wired cape old jacket
bat symbol sculpted
hope you guys like him and plz comment and plz give any tips on how i can improve my custom PEACE OUT !!!!!!!!!!!!!!