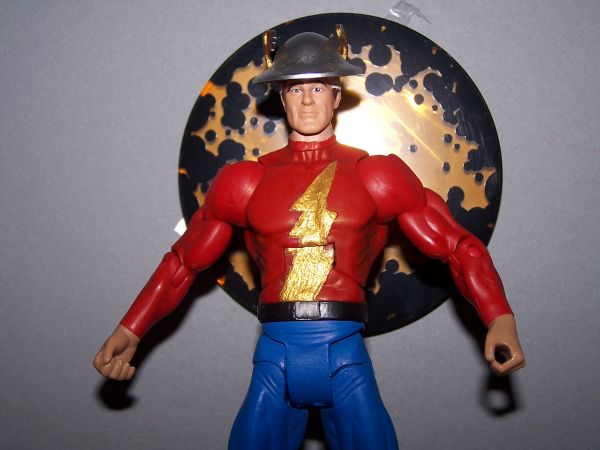 This is my 50th custom. Decided to go with a classic JSA character. I didnt want to pay large $ for the sig. series so I made a Jay Garrick Flash for myself.
Recipe
Helmet-DCD A.Ross JSA J. Garrick Flash
Head -DC MM Harvey Dent
Torso DCUC Starman
Legs -DCUC Specter

Painted hair with white streak.
Sculpted lighting bolt
Sculpted belt buckle.
Wings on boots were from a DCD HOTDCU flash.
Painted the legs blue and boots red.

I took a Shazam figure and kept it upside down for a reference for the lightning bolt.
The bolt is gold instead of yellow.

Had an idea to use a DCUC Ultraman legs for the figure and swap the feet, but there was a snafu with the figure I got. (2 left legs, go figure)
Anyways I went with option B and that was to keep the Specter legs in tact and swap and paint.
Hope you like.