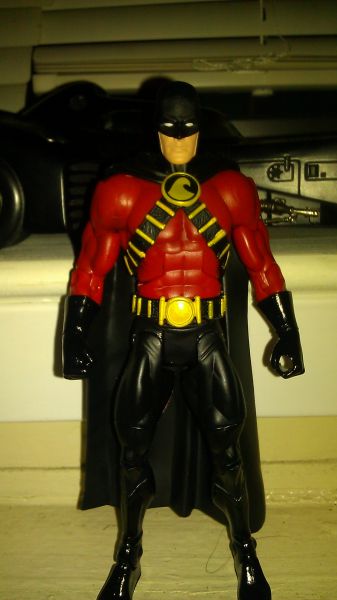 PlanetStaten Customs presents...

My favorite character in the DC Universe Red Robin. Now I loved the way Tim Drake's costume was before the reboot. Plenty of people wore the suit Ex. Richard Grayson, Jason Todd but Tim Drake owned it well. I made a previous Red Robin custom on how I felt he should be made in size and shortly later here comes DC making a Universe size but I'm not 100% sold because of his stocky, muscle size i got him anyway.
I didn't like his ver.1 costume with the skirt under the belt, I prefered his ver.2 Alfred modified. So i just simply cut off the skirt part and THATS IT! I think the littlest thing made it look much better.