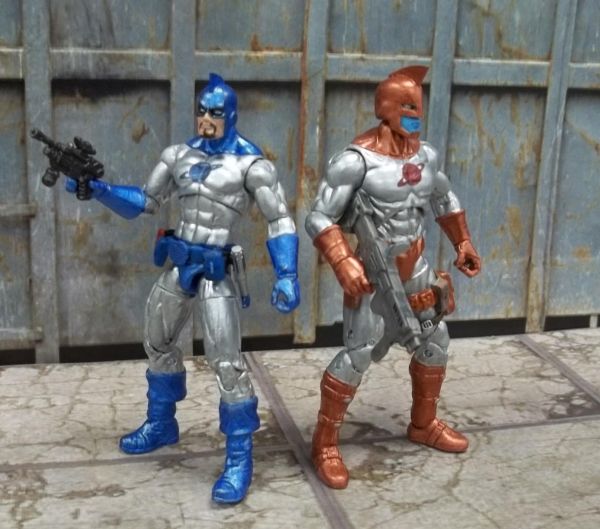 I always thought Marvel Universe should make Kree soldiers like they have the Skrulls and when the Cap line three pack came out I knew I had perfect base figs for doing just that.
The guy in metallic blue is Bel Dan, shown several times in the comics as a sorta super soldier in a race where everyone is a soldier. The guy in copper is his infantry equivalent, Kolrath.

Bel Dan is made from Red Guardian and the other from the carded Cap line Captain Britian with only their fins, weapons and belts needing to be constructed from parts and scraps.
The Kree chest insignias are custom waterslide decals I printed on a laser printer.
Both are painted in Folkart metallic acrylics.


As always, questions and comments are welcomed!