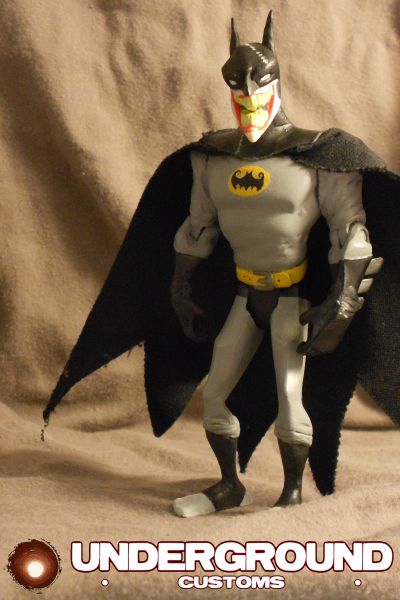 This was a custom I did for my son. He's 5, and loves The WB series 'The Batman'. This figure is inspired by an episode where Joker tries to become Batman. The recipe is;

Head - Joker
Cape,Torso and Arms - Batman
Legs and lower body - Joker

The cowl and folds are made from 2 part epoxy.

Hope you enjoy it, thanks for looking!