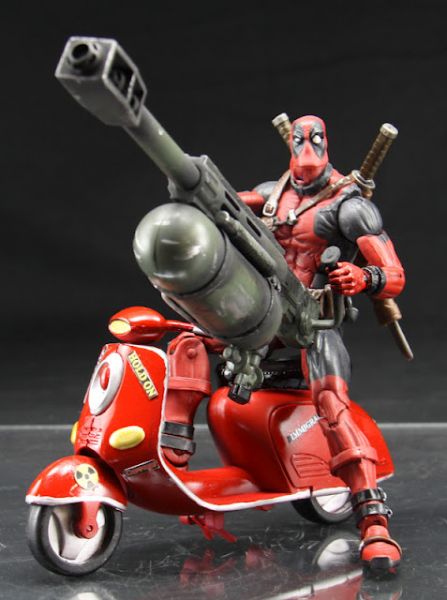 Based off of the Gentle Giant Statue, I cobbled together this Deadpool!

Fully Loaded with Vespa, 'the SITUATION' Canon, Weapons weapons Weapons...AND BEVERAGES!

DeadPool was built from:

ML Cap
Shrunken Bowen Head
Boots from various figure??? (dont know)

I havent a freakin clue where the vespa came from, I've had it for a long time, waiting to do this custom. Decals I got from a buddy, so thanks Dude if your seeing this!

The Situation is all scraps, bits and parts from my fodder bin.

Cooler and beers ... non other than the Mckenzie brothers!!! Thanks eh!