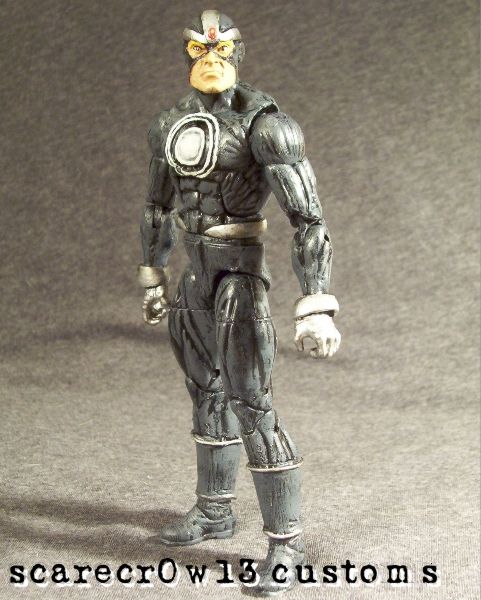 saw the john cassady preview art from the upcoming uncanny avengers book and wanted to add havok to my avengers collection. ill get to rogue too once i find the right base body. if you havent seen it yet i included the reference as the third pic.

hes a bucky cap body with a bullseye head. resculpted mask openings, cheeks, head dealy, boots, belt, glove cuffs and chest circles. then total repaint.

im liking the designs of some of the new marvel now! character directions. im half way through a "indestructible hulk" from the upcoming mark waid/leinyl yu book too. i have the front of the trunks mostly done but have no idea what the back of them is supposed to look like.