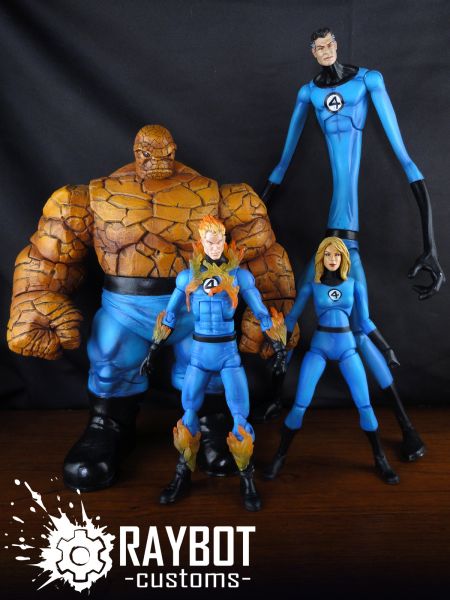 I did a Fantastic Four set, with basically the goal of having a team in their most iconic colors and having all their blues match up. I didn't feel like I'd ever really gotten a set that looked really solid together.

Thing-Full repaint
Torch-Added highlight oversprays, repainted face
Invisible Woman- new head, added highlight oversprays that were missing on her arms/legs
Mr.Fantastic-Full repaint

These were done awhile ago. Got a little nick on Reed's shirt, but fixed it, but not the pictures.