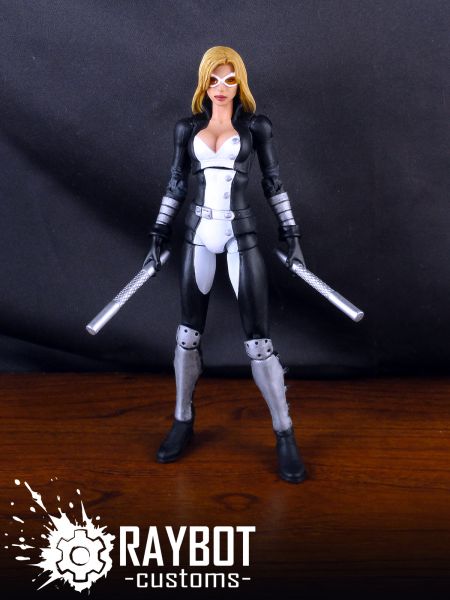 Took another shot at Mockingbird, and used her as sort of a springboard to get some articulation work in.

I added a true ball-joint into the torso (so it can freely pivot/tilt/arch in any direction), then the flush rocker ankles Hasbro's been using. Hair should be from DCUC Stargirl, and the billy clubs are Nightwing's, but otherwise she's all Black Widow. Also resculpted her crotch/thighs a bit too, as well as all the various costume details. Used some clear resin to do her goggles too.

Looks great with this Hawkeye I'll have to post tomorrow. Though he is up elsewhere.