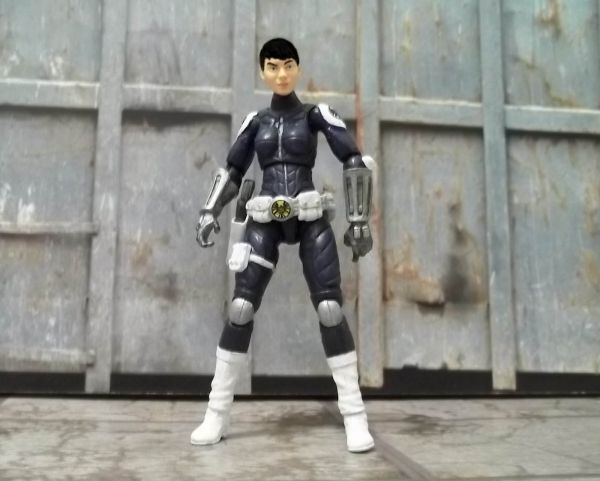 Daisy Johnson, Director of SHIELD- better known as Quake- is one of my favorite characters and I knew I had to make her for my collection.
The fig is a ROC armored Scarlett with a Renegades Scarlett head and Ultimates Hawkeye lower arms.
Her belt is made from parts of several belts with a styrene bucke and a custom waterslide SHIELD emblem on it (and on her shoulder armor).
Included is a pic with her mentor Nick Fury and Dum Dum...'cause her Secret Warriors hang together.

As always, questions and comments are welcome!