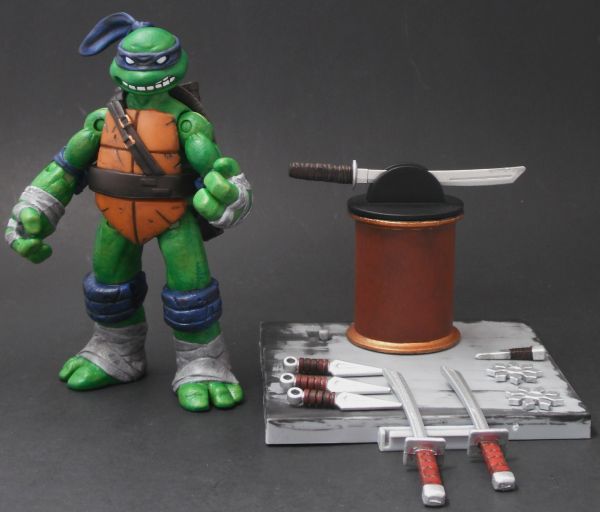 I was really impressed by the new TMNT figures like many others, but considering how much detail is in the original sculpt of each turtle and splinter I felt I had to give these guys a shot at trying to make those details pop. I've been slowing working on each of these guys in the past 2 1/2 weeks. So here's my attempt at giving these guys a go.

Leo-Torn apart, gave joints more clearance room to move especially the head, washed, then painted up with a dark scheme, but kept a little bit 'cleaner' than the rest. Given a base with a stand for him to place any of his sword(s).

These guys took a little longer than I wanted, but I'm quite happy with the end results on each on them.


Thanks for Looking Everyone!