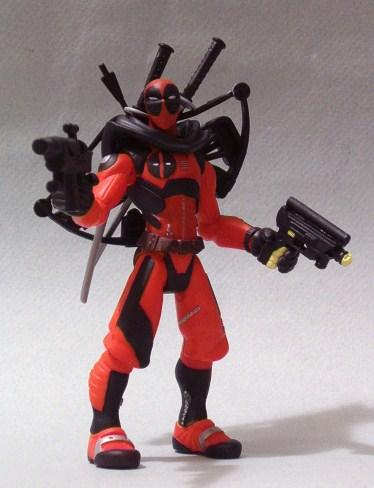 yet another original DP design by me this time I wanted to make him look animated!

I used some wacky cartoon looking figures I beleive were called Adam then merged a Surfer dude and a ninja to make DP. I gave DP a true hoody this time that doubles as his sword holder. DPs got 2 swords an SMG, Pistol, and a new twist to explore his ninja roots a bow!!!

DP stands 5" tall and has 18 POA!