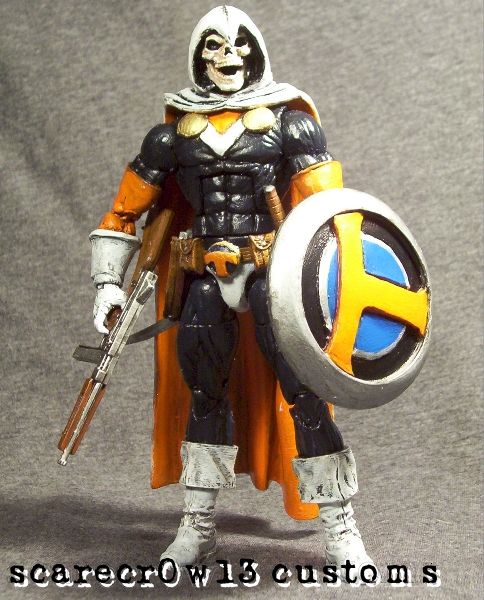 still working through my extra bucky caps. thought hed make a great tasky base. i wanted a merge of the classic and modern looks using my favorite elements from both.

recipe:
body - bucky cap
head - ml 7 ghost rider cast from casting cave
cape - unknown cape from fodder trade (you'd have to ask ayelid)
weapons - thompson smg (see above)
bucky cap pistol and knife
xmc nightcrawler sword (modded from casting cave cast)
bucky cap shield with resculpted top
donna troy lariat
sculpted chest detail, used a chunk of wonderman belt to finish off bucky belt, belt buckle base and chest pieces from newest ghost rider armor with sculpted buckle detail. drax knife holder for sword holder glued on back of belt, sculpted glove and arm detail and total repaint.