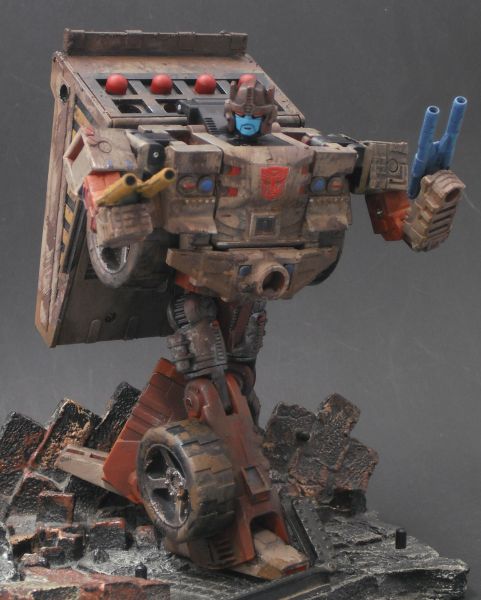 Snagged a scrapper Demolisher at the flea market and wanted to do something with him besides a Longhaul. I dug around the TF archives and came across this guy

Bio
"A four-wheeled garbage site. Leaves a trail of decaying refuse wherever he goes. Friendly, cheerful, but a bit of a slob. His Nebulan partners are Silencer, a noiseless, recoiless proton rifle, and Flintlock, a heat-targeting stress pistol which induces metal fatigue and fractures in steel. Fellow Autobots dislike working with Landfill because he's filthy and smells so bad."

Reading his bio gave me an excuse to do the sloppiest paint job I have ever done, and thats a good thing!!