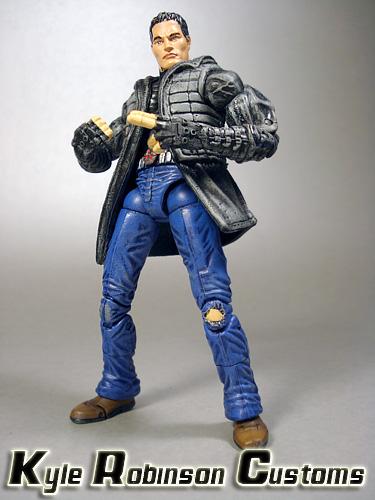 Kyle's Tazer, D.O.B. 09/27/07
This was for a great father who wanted to bring one of his sons original characters to life for him as a Birthday present. I didn't get a back ground story on Tazer, but he seems like a sweet character. I did'nt work from any Ref art (cause none was provided).

RECIPE:
~ML Logan base
~XMC Gambit arms
~ML sentry head
~XM Toad jacket
~sculpted beltbuckle and custom made his guitar gun.