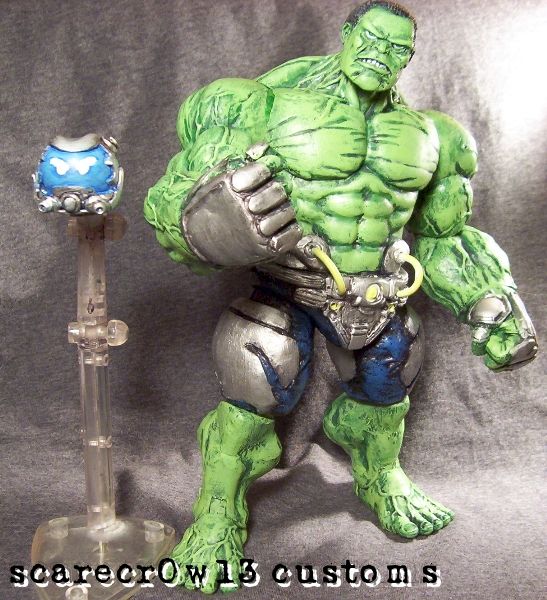 i worked the design out best i could from the preview art to the new book. jumped at the chance to make a hulk i could add to my s.h.i.e.l.d. team.

hes completely a marvel select hulk figure. sculpted totally new head over old one, along with new armored trunks and gloves, then total repaint. not sure what yet the lil robot is, probably a s.h.i.e.l.d. monitor, but its made from a lil plastic ball and sculpt.

thanks for looking and as always all comments are greatly appreciated.